Prayer Requests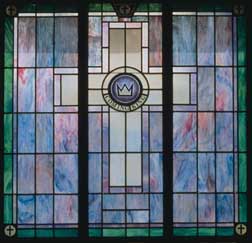 Welcome to Christian Fellowship Online's Prayer Page. You are welcome to place any prayer requests here. Each request will be brought before our Lord Jesus Christ by those members in our body that have been lead by the Holy Spirit to pray over each request. You may ask to have your prayer submitted as privite, in which case they will not be posted publicly, or submit your prayer as a corperate petition where all Prayer Warriors will be given the opportuntity to pray over your needs.
Each request is prayed for daily by our
!Prayer Warriors!

Click here to post a prayer.

Thank you and God bless you

Prayer Requests: [Kyle] [No Name] [Debby] [Kelsey] [Christiana]
---

:Brenda - : Please pray for my daughter Pamela she has a liver disease she is 21 and has had this disease since she was 10 if the new medicine don't work she will need a Liver Transplant in the next few months please pray that God will heal her.

:No Name - : Please pray for a miracle for Michele Lynn that she be cured of drugs past pain prostitution etc. Also that God leads me to new job He wants for me Thank you

:Ruthie - : Please pray for my friend who was hurt very much by the church. He no longer feels love toward anything or anyone, just anger. Please agree with me in prayer that God will place love back into his heart for the body of Christ.

:Kelsey - : My friend?s mom has cancer and she is feeling very insecure please pray for her and her mom as she goes through these hard times.

:No Name - : Please pray for me as I prepare to give a written account of things that I observed in my former work place concerning the ill treatment of a fellow employee. The government was the employer, and they have such control, monetary resources, and power. It is a very difficult thing, and I will be called to testify on my friend's behalf. The government lawyers will try every way they know to take my letter and testimony and discredit it. I hate to go through this, even though I am not the main one involved. Pray that the case is settled 'out of court' if at all possible, and that my friend be treated fairly as they have suffered so much. THANKS and may God be glorified in all. My humble thanks for each prayer to the Lord, too


---
Submit prayer requests: Note: In making prayer requests for others, be considerate of their personal and private information. We do not want to hurt or embarrass anyone. Names are not needed in such cases. Our Father and Lord knows who they are and unspoken requests are always accepted. After seven days each prayer request is removed. If further prayer is needed or the issue has not been resolved please re-submit after the 7 days and we will continue to interceed on your behalf. Thank you.
---

Return to Christian Fellowship Online Homepage